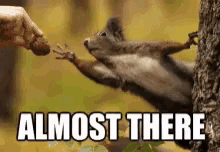 Pick every game according to your individual deadline. If you don't meet your deadline your picks won't count! Even if you're only a couple of minutes late.
BE SURE TO SCROLL DOWN TO READ PLAYOFF RULES & DEADLINES BEFORE YOU PICK!
Good luck!
Saturday
Jaguars +8.5 at Chiefs -8.5
Giants +7.5 at Eagles -7.5
Sunday
Bengals +4.5 at Bills -4.5
Cowboys +3.5 at 49ers -3.5
IMPORTANT: PLAYOFF RULES
There will be 13 total playoff games. There will be a lock, trifecta and cry-fecta for the entire playoff schedule. You can use your lock in the first round, second or save it for the Super Bowl. But you will only get ONE lock for the whole playoffs. Likewise, you can use all three of your trifecta picks in the first round or space them out from week to week in the playoffs; but you will only get three for the whole playoff schedule. If you win all three, you get a bonus win. If you lose all three you get a cry-fecta penalty and lose a game.
MIND YOUR INDIVIDUAL DEADLINES!
PLAYOFF DEADLINES:
(BRIAN) 1st: Wednesday
(RYAN) 2nd: Thursday
(JACOB) 3rd: Friday
All other players: before kickoff of each game.